Navigation
Contact Us
Tiger Electronics, Inc.
352 Park Street
Suite 102
North Reading, MA 01864
p: 978.276.0325

Hot Products at Tiger Electronics
Springfield Spring is a quality manufacturer of Springs, Brackets Wire Forms and other formed metal products. They service various market segments including Medical, Industrial, Military and Automotive applications. Click on the logo below to view their YouTube video and learn more about Springfield Spring: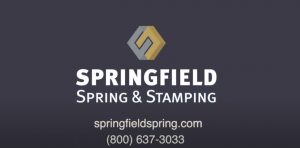 Sanyo Denki introduces its NEW Long Life Fans.  Available in a wide range of sizes, these fans can operate continuously for over 20 years.  Applications include Servers and various Communication and Industrial Equipment. Ideal for devices that must operate without maintenance for extended period of time. For more information see link at:  https://products.sanyodenki.com/en/sanace/dc/long-life-fan/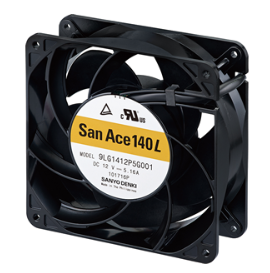 Minco introduces a line of Embedment Sensors for Motor, Generator, Pump and Gearbox applications.  They supply over temperature protection and can withstand harsh environments and rough handling. Various lead and case configurations available to meet customers specific needs.  For more information see https://www.minco.com/products/sense#products

Device Technologies, Inc (DTI) offers an FDA grade of silicone in their seals and trim profiles. It is hospital white silicone with a stainless-steel substrate carrier.  This material is also available for custom extrusion.  These products are currently in use at a variety of DTI customers that make Medical Carts, Pharmaceutical Equipment and Food Service Equipment.  Another feature is the higher temp and longevity of Compression Load Deflection (CLD) integrity on access panels that are under high compression loads. See catalog at:  https://www.devicetech.com/wp-content/uploads/Seal-Fast-and-Trim-Fast-Products-Catalog-218-Vol-2.pdf
Sanyo Denki's "9GT" series have a guaranteed operating temperature range of -40c to +85c.  Other features include high airflow, PWM control function and an expected life of 40,000 hours.  The aluminum frame limits the rise in bearing temperature. Applications include Refrigeration, Lighting, Telecom and Power Inverters.