Tiger Electronics
Tiger Electronics has been manufacturer's representative to the electronics industry for over a decade. Our six dedicated technical field sales engineers each have over 25 years of electronics sales experience in New England. We collectively have over 100 years of sales and sales management background on our team.
Featured Products
CPU Coolers
from Jaro Thermal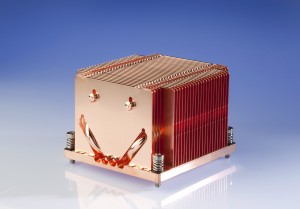 Active and Passive CPU Coolers
Commonly used chipset types – LGA 1155/1366/2011
Designed to fit different height requirements – from 1U to 4U
Rated wattage's range from 95W for 1U applications up to 160W for 2U applications.
---
Military Grade 3-Phase Power Factor Correction Module
from SynQor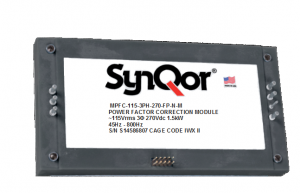 Synqor has just released their *1500W 3 Phase Filter/PFC System Evaluation Kit*
This kit includes both modules (PFC & filter) soldered into an evaluation board and can be purchased under part number ES0000244 for $5,000.  Estimated lead time is 10-12 weeks.
This is a nice tool for designers looking to quickly layout and test a 3 phase AC/DC multi output power supply for military applications.
Highlights:
 Full-Brick form factor
1.5kW continuous (2.0kW surge)
Semi-regulated output: 270Vdc
Compatible with Military Standard 60Hz, 400Hz and var. freq. systems
Meets military standards for harmonic content
Minimal Inrush current
Minimal external output capacitance needed
Compatible with large external hold-up capacitors
Additional Half-brick input filter available to meet full EMI
100°C max baseplate temperature at full power
Compatible with SynQor MCOTS – 270 Converters